HSMC is now JCI Accredited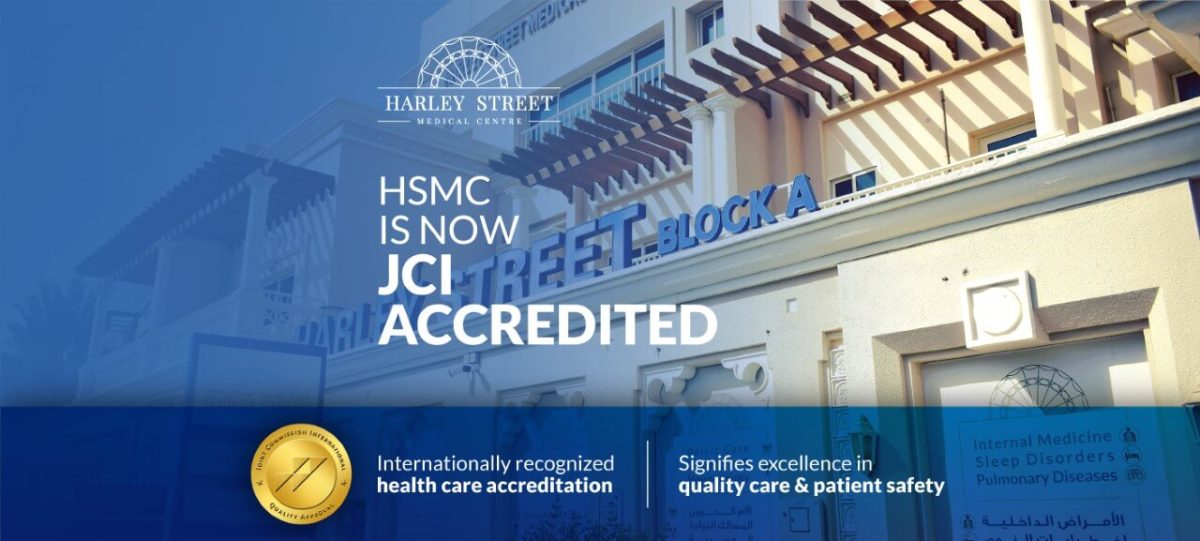 HARLEY STREET MEDICAL CENTRE MADE IT TO THE LIST OF GOLD SEAL OF APPROVAL®
Through hard work, persistence, and dedication in offering the highest levels of safe and effective care to our patients, we are honored to have earned Joint Commission International's Gold Seal of Approval®
JCI is an affiliate of the most trusted name in accreditation – The Joint Commission. JCI is the recognized global leader in healthcare accreditation. The accreditation and certification from JCI is recognised as the Gold Seal of Approval® for international quality standards for patient care and organisation management. Their standards represent a worldwide consensus on quality patient care that reflects state-of-the-art healthcare practices and healthcare delivery trends.
In giving due recognition to organisations that comply with international healthcare quality standards, the JCI achieves its objective of helping organisations strive to attain the highest performance possible, improving patient outcomes, and creating an environment for continuous improvement. JCI is dedicated to continuously improving the safety and quality of care in the international community through the provision of education and advisory services and international accreditation and certification.
Click Here to go to JCI's website.